We play your favorite oldies from the 50's to the 90's!

At North Jersey 1500 WGHT, 
we do radio the way it use to be.
With live DJ's who play the music that you grew up with.
We have the most extended library of music and we use it!
From oldies, pop, rock..
doo wop to disco, standards, country and more. You won't hear the same songs over and over again, like you do at other radio stations.
Take a listen on your radio at 1500-AM, on-line anytime at wghtradio.com. and look for the Tune in app on your phone. Here's what it looks like:
Look for us in your town with live broadcasts!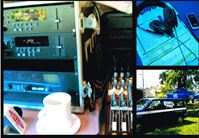 North Jersey 1500 WGHT is your live and local Radio Station! 
Live and Local...radio geared for 
North Jersey and has been serving 
North Jersey for over 40 Years! 
Our DJ's are award winning. 
They work, live, and talk about
local 
North Jersey issues, that concern you.
Radio Station Address:
Pompton Lakes, N.J. 07442