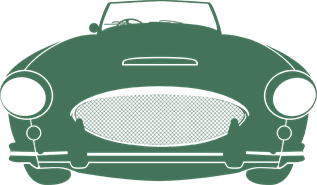 At noon it's Doo-Wop Time then
be ready for the  "Three at Two"  where John plays 
3 versions of the same song around 1:30 PM.
Entertainment for those who love and
appreciate music of all genres... John Silliman has an 
eclectic
 mix that you will love.
Tune in to hear it for yourself and enjoy!!
John Silliman is a life-long radio listener:  since 1960 (at least). Crazy about pop, rock, R&B, 
folk and even novelty songs.
John worked as a volunteer in radio in high- school, 
then went "Pro" by the 1980's.
Through jobs in insurance, teaching and social work aren't usually considered preparation, John now knows what he was missing, and he doesn't miss it.

John's basic feeling is that life has been preparing him to mix the music of the 50s to the 80s, so there's a little for everyone, and it isn't boring & repetitive.
"We're always learning new tidbits 
about songs and types of music in general."
Every Wednesday at 12:45 tune in for 
Learn how to help your landscape,
with helpful gardening tips..
 Plus be sure to visit this free online magazine...