BROUGHT TO YOU BY WAYNE SUBARU.
Be transported back to the time of  big band orchestras.
 It's Swingtime and brings the best of the jazz, crooners, swing music, torch singers, girl groups and instrumentals from a decade when suits and gowns were the attire to go
Swing time is brought to you by Wayne Subaru on WGHT.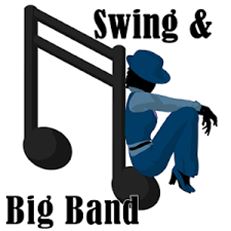 Greta Latona, your Radio Chick
e-mail your request direct to the studio.